Contents Production has more than 20 years of experience
Contents Production has more than 20 years of experience and offers a solid
and complete production support system for photographic and video services in Italy and all over the world.
Our services range from acting as a local link to providing complete production services.
Contents Production offers scene photography, aerial photography, video productions and production coordination services in Rome and Italy. We have created a team of high quality professionals who reside in the main Italian cities (Tuscany: Florence/Siena – Emilia Romagna: Bologna – Lazio: Rome) and Sud Italy (Sicily: Palermo, Catania, Agrigento – Puglia – Campania: Naples, Amalfi Coast – Sardinia, Basilicata: Matera).
We manage everything and we take care of all aspects of your whole production. So you don't have to care at all!
Directors, Photographers & Videographers – Full Production Crew – Location Scouting and Permits Management – Art purchases – Budget management – Camera and Lighting Equipment rental – Stylists, Hair & Make Up – Actors, Models and Supporting Artists – Accommodation – Trasportation – Vehicle Rental – Travel – Catering – Full logistical support services – Art Buyng – Props, Building construction and design – Insurance – Negotiation of contracts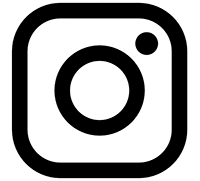 Contents Production | Via del Mandrione, 109 – 00181 Rome, Italy
© Contents Production , 2020. All Rights Reserved.
PHOTO PRODUCTION & LOCATION SERVICES IN ITALY